On 8 March, indigenous community leader Benjamín Juárez José was violently arrested by municipal police, forced into a police car and taken into custody in Matías Romero prison. Later that night he was transferred to the local hospital, supposedly for treatment. However, the hospital authorities declared in a statement that Benjamín was dead on arrival.
In an apparent attempt to cover up the killing, the local authorities declared that he was alive when he left the prison, but, according to the medical team, he was already dead when he arrived at the hospital. An autopsy is being carried out, but his body showed clear signs of him having been badly beaten, including extensive bruising and a cut on his forehead. He had apparently died about one hour previously.
Local community leaders are demanding an investigation into the circumstances of Benjamín's death, given that this is the second death in similar circumstances, in this local jail in recent months.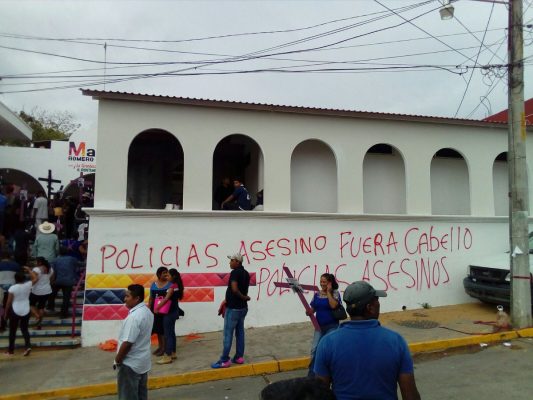 So far there has been no credible investigation into either killing. There have also been other incidents during which detainees were badly beaten while in police custody. According to local police sources, an investigation has been opened into possible excessive use of force.
Local indigenous community leaders have been protesting outside the town hall with red and black crosses, demanding a full investigation into the killing.