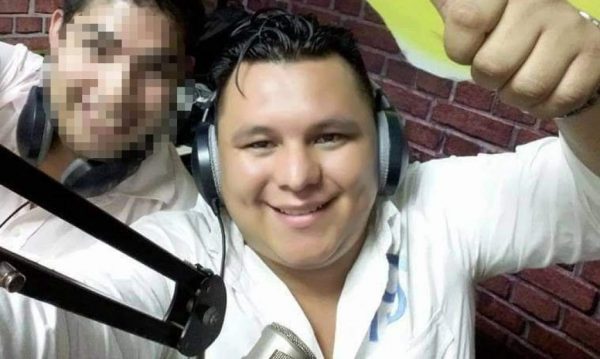 Source La Prensa
Luis Joel was at home with his family on the evening of 12 July, when someone rang at the door.  When his sister went to see who was at the door four armed men forced their way into the house, dragged Luis Joel outside and shot him dead. Luis Joel had previously received threats and following his killing his family were told they had 48 hours to leave the area or face the consequences. Luis Joel was married with four children and they have now gone to live in an unknown location.
Thirty-five year old Luis Joel Rivera Perdomo was studying sociology in the Universidad Nacional Autónoma de Honduras (Unah). He was also a member of the Student Committee of the Faculty of Sociology and the University Student Movement. He had been an active campaigner on sexual and reproductive rights and was director of a local theatre group, Sombra Roja,  which was his great passion.
While police have tried to portray the killing as a dispute between neighbours, there is concern that the killing is linked to the ongoing crackdown on the protest movement in the university.  The movement struggles for fair and free access to education, as well as for student participation in the management of the University. Since 2014, when UNAH approved several changes in its internal norms resulting in restricted access to the right to education, the student movement has engaged in widespread peaceful protests.
On 23 June 2017, Roberto Antonio Gómez, father of student and human rights defender Andy Johan Gómez Jerónimo was killed while he was travelling to his house in La Esperanza, Tegucigalpa, Honduras. Andy Johan Gómez Jerónimo is one of the students who has been charged with trespassing and deprivation of liberty because of his involvement in the Honduran student movement.
The government of Honduras should initiate a full and independent enquiry to clarify the circumstances of the killing of Luis Joel, and other student leaders,  and bring the perpetrators to justice.