The story of Maritza Quiroz, a tireless rural leader who died at criminal hands in Santa Marta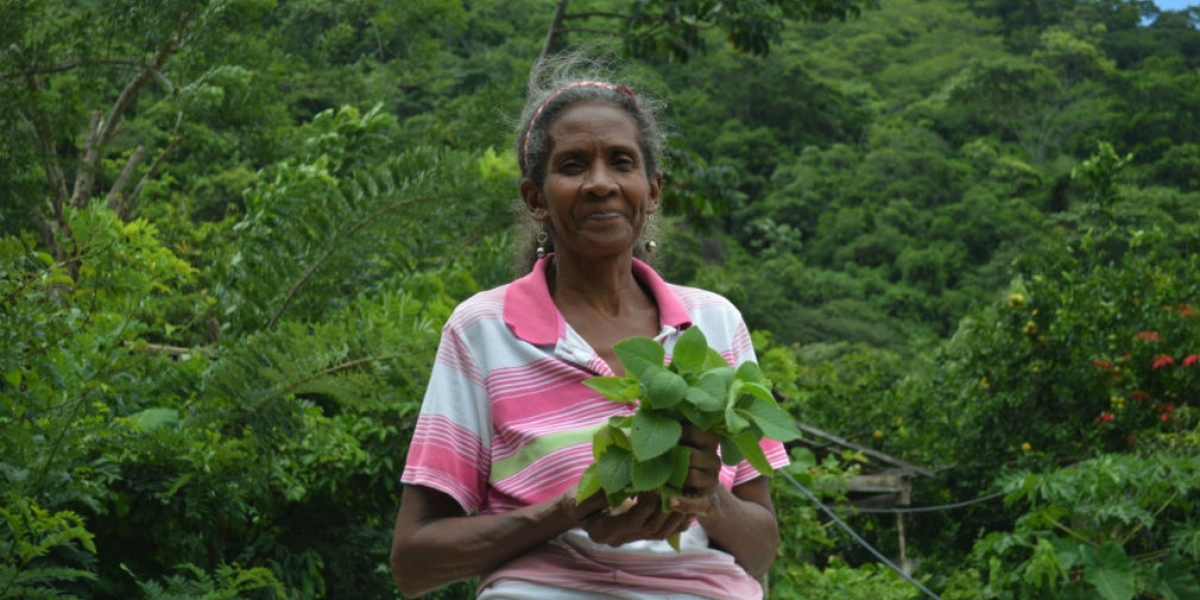 Maritza Isabel Quiroz Leiva, 60 years old, was shot dead in San Isidro de la Sierra, Bonda township. / Laura V. Orozco.
Source Seguimento.co
Alberto Jiménez Alfaro
The killing of this courageous woman has caused outrage and dismay across the city, especially as already in the first week of 2019, five social leaders and human rights defenders have been assassinated. Maritza Isabel Quiroz Leiva died there, in the countryside; the place she always loved. Unfortunately, her death was not due to natural causes. Instead she was shot dead in a brutal act of violence. As has been happening across Colombia, Maritza Isabel, was a social leader who was killed with two shots from armed individuals, who broke into her home on Saturday night .
The authorities were alerted by Luis Camilo Bermúdez Quiroz, one of Maritza's children, who witnessed how the criminals took his mother's life; that woman, who despite the difficulties she went through in life, took care to educate them for a better future. And yes, unfortunately Maritza Isabel did not have an easy life. Originally from Valledupar Maritza and her family were forcibly displaced from their farm by armed groups. Together with her husband, she went to live in Bajo Camagual, a village in the corregimiento of San Pedro de la Sierra, jurisdiction of Ciénaga.
There, along with husband  and five children, they lived in a prosperous farm, which provided them with daily sustenance thanks to the crops they had. However, the family received a heavy blow that devastated them, when criminals killed Maritza's husband. Nobody thought that years later, Maritza's life would have the same tragic outcome. At that time, she was forced to go with her children to Santa Marta. The situation was not easy, because they had to live practically on the charity of some people who offered them shelter and food. However, Maritza did not give up her ambition to get ahead, let alone provide a hopeful future for their children.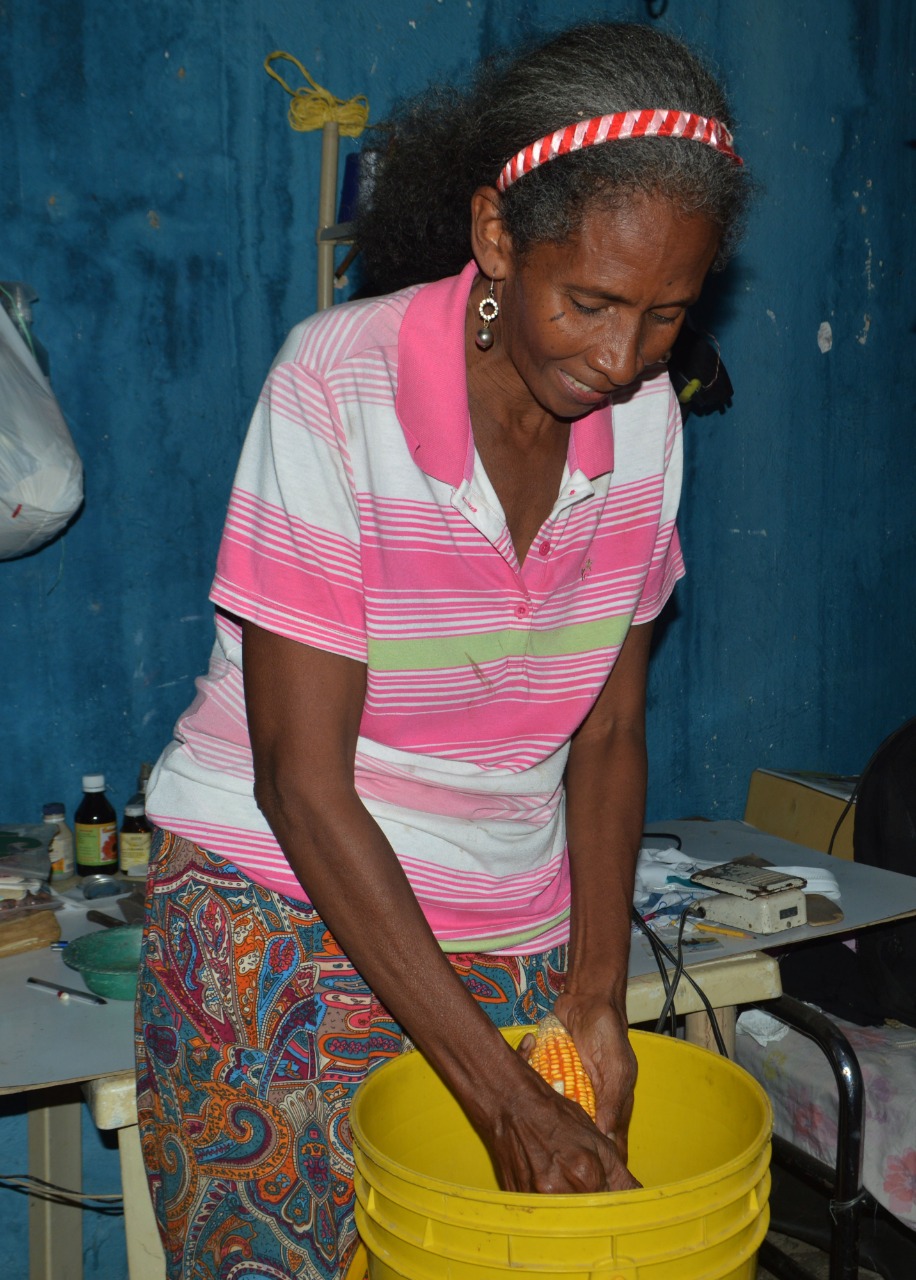 Maritza Quiroz loved the countryside, she always dedicated herself to work in it. / Laura V. Orozco
She worked to educate her five children; she bought them books and pushed them on. And after years of a lot of sacrifice, love and dedication, she managed to make all her children (who today mourn the departure of a selfless mother) professionals. Her two daughters are nurses; the men, engineers.

She was a lover of study; and instilled this same interest in her five children, whom she turned into professionals. / Laura V. Orozco
In December 2013, under a project organised under the National Land Agency, she managed to acquire part of a farm and in 2016 went to live in the village of San Isidro de la Sierra, in Bonda.  Maritza got the part where the house was and the crops near it;This was resented by some women who had been allocated plots of land far from the house. Since she arrived in San Isidro de la Sierra, Maritza alternated work in the fields with acting as the community spokesperson. Hers was a very important voice which she always used to highlight the problems of the community.
Maritza was a member of the round table for victims of violence in Santa Marta and a leader of the group representing afro descendant women who had been forcibly displaced. She had received threats last year and the Constitutional Court had requested protection for her. On the farm she grew corn, pigeon pea, bean, turmeric, taro, ginger, yucca, lemon, tangerine, passion fruit, papaya, avocado, among other crops; She also had Californian rams and reds, a kind of earthworm to produce organic fertilizer.
Leader Maritza Leiva, on her farm in rural area of ​​Santa Marta. / Laura V. Orozco
Maritza was a woman of many ideas and initiatives. She always tried to get her community to join and participate in calls for productive projects, but generally her attempts were unsuccessful. She loved the countryside much more than the city and she enjoyed the silence that was interrupted only by the waterfalls, the ravines and the songs of the birds at dawn. Normally Maritza woke up at 4.am, turned on the radio and immediately began her chores. She loved to study and when she went down to Santa Marta, she downloaded educational content that she saw or read on the computer that her children gave her.
She had rams, besides the different crops. / Laura V. Orozco
Unfortunately, for Santa Marta and the country, Maritza is no longer there; a warrior for life who always cared for her family and the community. She was a tireless leader; an exemplary mother; nevertheless, the legacy of Maritza Isabel cannot die, it must continue there, germinating in the hearts of the people, like seeds.